Day 200.
Monday, August 7, 2017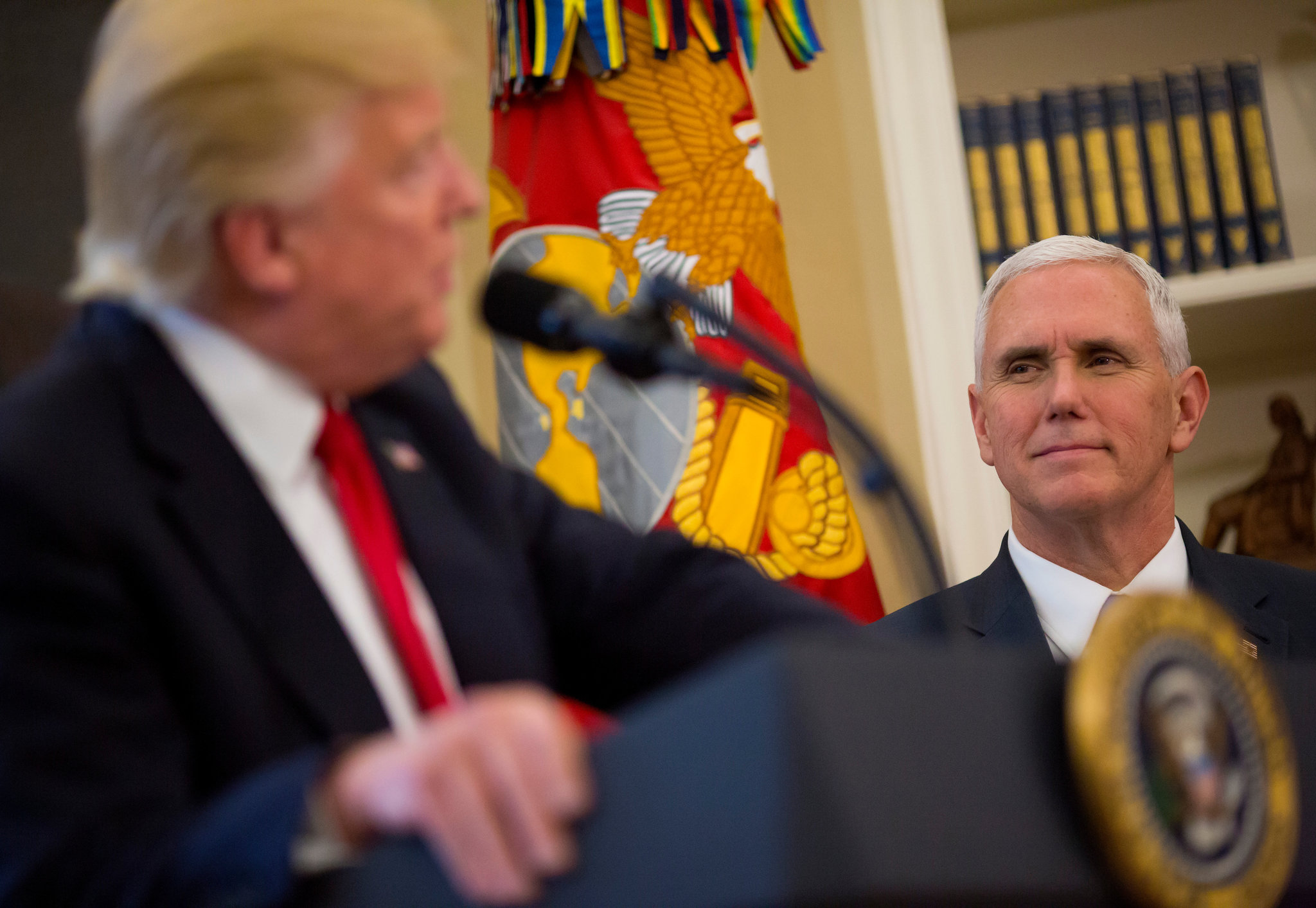 Sensing weakness, Republican rivals may challenge Trump in 2020
As Donald Trump plods along with his historically unpopular presidency, senior figures in his own party are increasing their profile, making the moves that would be expected of politicians teeing up a Presidential run in 2020.
Speaking with more than 75 Republicans, the New York Times reports there is "widespread uncertainty about whether Mr. Trump would be on the ballot in 2020". Recent statements and appearances by Senators Tom Cotton and Ben Sasse, Governor John Kasich, and even Vice President Mike Pence, could possibly be contingency planning for an uncertain election in three years.
Islamic center bombed in Minnesota
A bomb was detonated in an Islamic center in a Minneapolis suburb, damaging the center but leading to no injuries. The FBI is currently investigating. The next day, visiting as part of a delegation of local politicians, Minnesota Governor Mark Dayton called the attack "an act of terrorism".
Progress
Donald Trump's approval keeps sinking: According to FiveThirtyEight's aggregated rating, over the weekend it hit a new low of 36.9%.
EMILY's List, which helps recruit and elect pro-choice women candidates, has received more than 16,000 inquiries from women seeking to run for office since Trump's election. This is a more than 40-fold increase of the rate of the previous two years.
In New York City, advocacy groups, defense lawyers, and even sympathetic judges are protecting undocumented immigrants who appear in court as witnesses or even suspects. When federal immigration officers are seen inside courthouses, these lawyers and judges notify each other, hiding immigrants, rescheduling appearances, or even sending defendants back into pre-trial detention away from ICE agents.
In Virginia, a Republican donor is suing the GOP for failing to repeal Obamacare.
Developing
The Justice Department is tripling the number of investigations into leaks of classified information.
The Centers for Medicare and Medicaid Services are trying to make it harder for nursing home residents and their families to sue facilities over alleged abuse, neglect or sexual assault.
The United Nations Security Council voted unanimously to impose new sanctions on North Korea, banning exports that supply up to a third of the country's earnings.
The hope that new Chief of Staff John Kelly could control his President lasted about a week. Trump started tweeting about the Russia scandal again this morning, singling out Senator Richard Blumenthal for specific abuse.