Day 409.
Sunday, March 4, 2018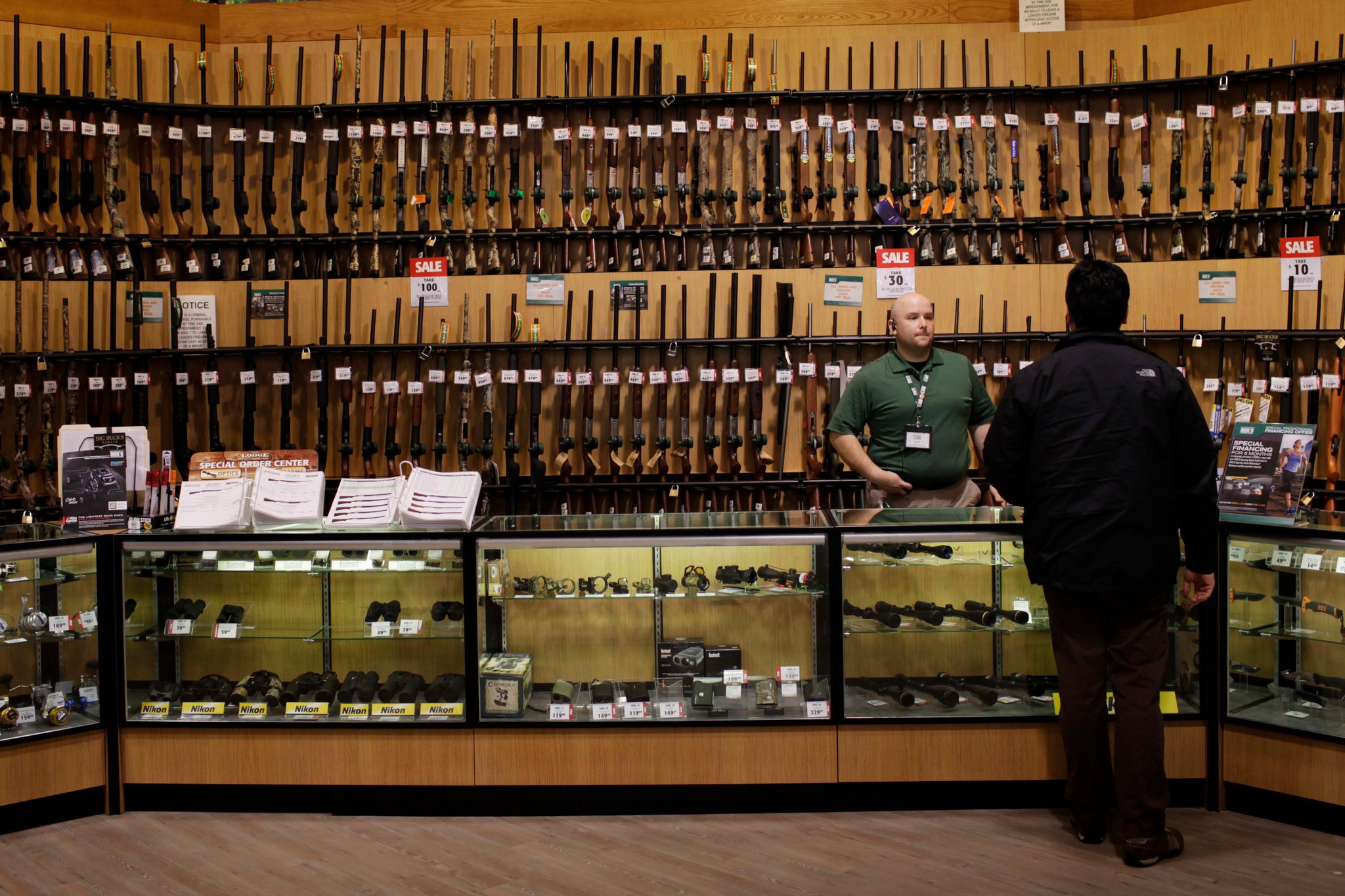 Sane gun control gains allies as Washington GOP drags its feet
Two weeks after the mass shooting at a high school in Parkland, Fl., a newfound urgency around gun control has spurred action from corporations and state governments. But on the federal level, there are no changes on the horizon in terms of new legislation or enforcement of existing law.
A number of corporations moved to distance themselves from easy access to firearms, gun manufacturers, and the National Rifle Association itself. Dick's Sporting Goods, Kroger, Walmart, and L.L. Bean all tightened access to guns through their stores. REI and Mountain Equipment Co-Op stopped carrying products by Vista Outdoor, which manufacturers guns and ammunition as well as outdoor equipment. Insurance broker Lockton said it would no longer underwrite the NRA's "Carry Guard" program, which insures gun owners who shoot in self-defense.
This was another week of deepening isolation for the NRA: In the previous week, Delta Air Lines, Hertz, and MetLife ended relationships with the advocacy group. In the case of Delta, Georgia lawmakers struck back in defense of the NRA, removing a $50 million tax break favoring the airline.
Other states openly debated or advanced legislation designed to restrict gun access in an effort to reduce the risk of mass shootings: Such states include Alaska, California, Illinois, New Jersey, New York, Maine, and Vermont.
Meanwhile in Washington D.C., Donald Trump spent the week issuing wildly inconsistent opinions on the subject. On Wednesday, he told a bipartisan group of Senators he supported much stricter gun-control, then he softened his tone days later after a private meeting with NRA officials.
Reaction from Congressional Republicans has been muted at best: For now, they seem to be hoping that the issue will soon fade from the headlines. If it does, it's likely that nothing will change at the federal level to address this intensifying public safety crisis.
The next best opportunity to show Republicans to take this issue seriously is in three weeks, when the March For Our Lives will take place in Washington D.C. and hundreds of other locations around the country. If your safety, or the safety of your children, is a priority to you, you can find an event near you here.
Progress
The U.S. Supreme Court declined to take up a case dealing with DACA, the policy protecting "Dreamers" from deportation. For now, DACA will stay in place until the Trump administration pursues the case through a federal appeals court.
More than 30 Trump aides have been stripped of access to top secret intelligence, including Trump's son-in-law Jared Kushner.
A federal judge has barred Indiana from discriminating against Syrian refugees in their efforts to relocate to the state.
California passed a law automatically pre-registering all 16- and 17-year-olds to vote when they receive a state driver's license or identification card.
After five months of political deadlock, Germany's political parties united behind Angela Merkel, granting her a fourth term as Chancellor. Merkel's coalition was complicated by the recent gains of the anti-immigrant party Alternative for Germany, which now controls 12% of the parliamentary vote. AfG is not a member of the new ruling coalition.
Setbacks
The Anti-Defamation League reported that anti-Semitic incidents surged 57% in 2017, to the highest levels seen in two decades.
Developing
Donald Trump shocked economists, the business community, and members of his own staff on Thursday when he announced he would impose tariffs on steel and aluminum. Time will tell whether he follows through with this threat. If he does, it could set off a round of retaliatory tariffs and further isolate the U.S. from the rest of the world.
Tensions escalated between the Senate and House Intelligence Committees, as the Senate committee concluded that Republicans on the House committee leaked private messages between Sen. Mark Warner and a Russian-connected lawyer. House Intelligence chairman Devin Nunes neither denied the accusation nor apologized for it, choosing to attack the New York Times instead.
According to a new piece by historian Lara Putnam and political scientist Theda Skopcol, college-educated white women in the suburbs make up the demographic group whose political practices have changed most under Trump. As Putnam and Skopcol tell it, these women have made excellent strides at reinvigorating the Democratic grassroots in their communities. But to make full use of their new energy, party leaders will need to do more to welcome them into the fold.