Day 265.
Wednesday, October 11, 2017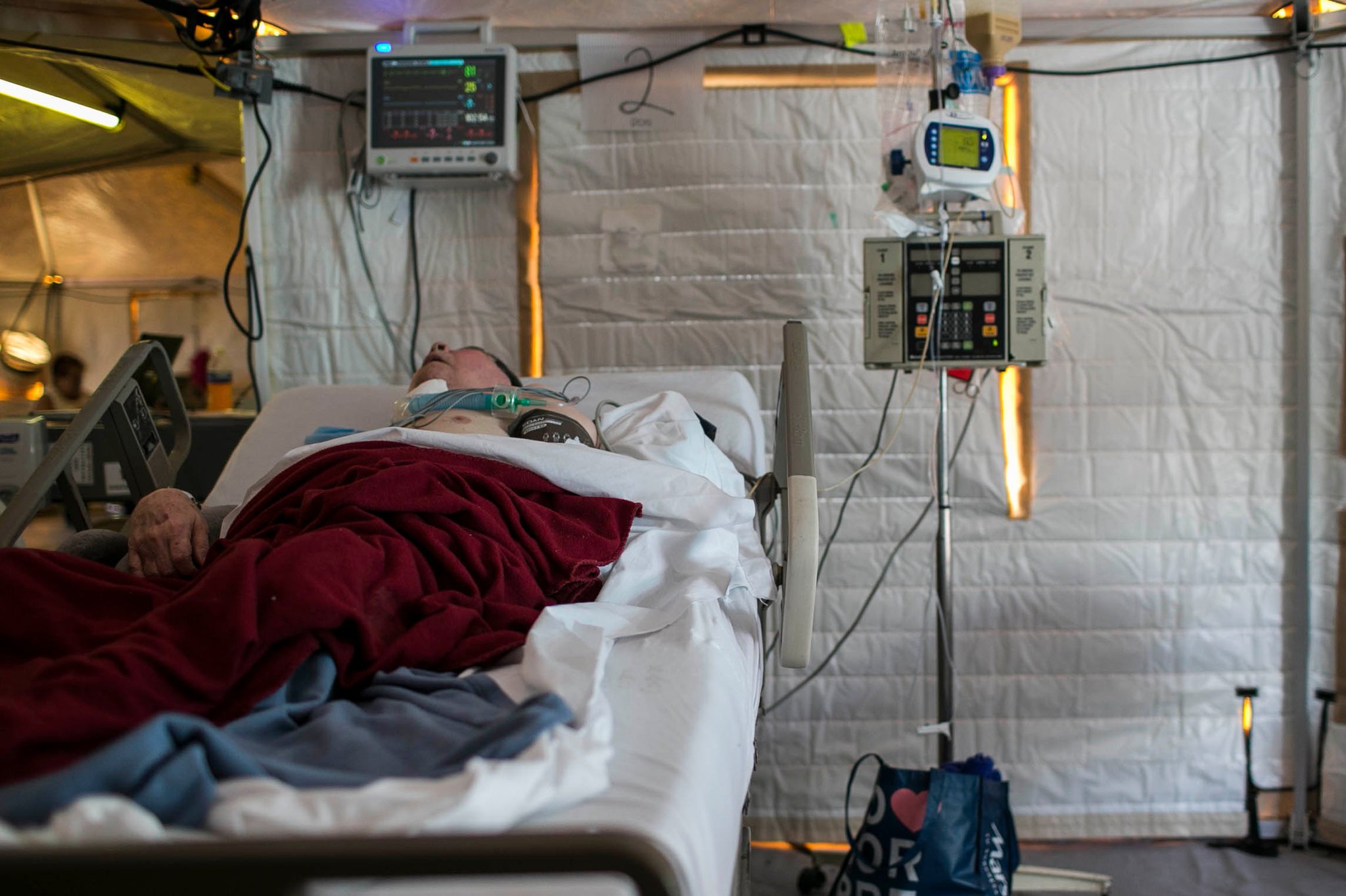 "People didn't die in the winds. They are dying now."
Three weeks since Hurricane Maria made landfall in Puerto Rico, the medical system is still straining to provide care to the island's three million residents. The official death toll rose to 43 yesterday, but the New York Times reports that medical workers and patients believe the true number is much higher.
Lack off access to reliable electricity imperils patients who need oxygen tanks, ventilators, and other medical equipment. Seriously ill dialysis patients, for example, have seen their treatment hours reduced by 25 percent. In the city of Caguas, city ambulance responded to at least four calls where a patient had lost power for oxygen tanks or ventilators and then died.
More than one million Puerto Ricans still don't have running water. Many medical experts now fear a spike in the potentially fatal bacterial disease leptospirosis, which can spread when people bathe in streams and use non potable water from communal tanks.
Federal relief efforts are now underway: Some patients, for example, have been evacuated to an American military medical ship off the coast. Whether it is enough, or whether anything can be done now after what may have been negligent initial planning, remains to be seen. The chief executive of the island's utility company told the Times that the challenge ahead is immense. "There are hospitals in the mountainside, there's hospitals in the southeast, where my infrastructure is completely destroyed."
Progress
A D.C. judge has ordered a web hosting company to turn over information on anti-Trump website DisruptJ20.org, but allowed it to redact personally identifying information before doing so.
The Salt Lake City police detective who arrested a nurse in July after she refused to allow blood to be drawn from an unconscious patient was fired.
Setbacks
The Environmental Protection Agency will repeal the Obama-era rule regulating carbon emissions from power plants. Several organizations, including the attorneys general of New York and Massachusetts, say they will sue to restore the rule once the repeal is finalized.
DeAndre Harris, the black man beaten by a group of white supremacists on video in Charlottesville in August, has been himself charged with unlawful wounding in relation to the incident. A self-identified "Southern Nationalist" reported to authorities that Harris had injured him. Charlottesville detectives continue to search for some in the group who attacked Harris.
NFL commissioner Roger Goodell wants team owners to agree on a policy of forcing players to stand during the national anthem.
Developing
A 17-year-old Houston student is suing her high school after she was expelled for not standing during the daily Pledge of Allegiance.
The Supreme Court has dismissed an ongoing challenge to the Trump administration's last travel ban, rendering it moot due to the new iteration of the ban. Hearings in lawsuits against the new ban will begin next week in federal district court.
Carter Page, a former foreign policy adviser to the Trump campaign, will not cooperate with requests to testify before the Senate Intelligence Committee, and will plead the Fifth if forced to appear.