Day 260.
Friday, October 6, 2017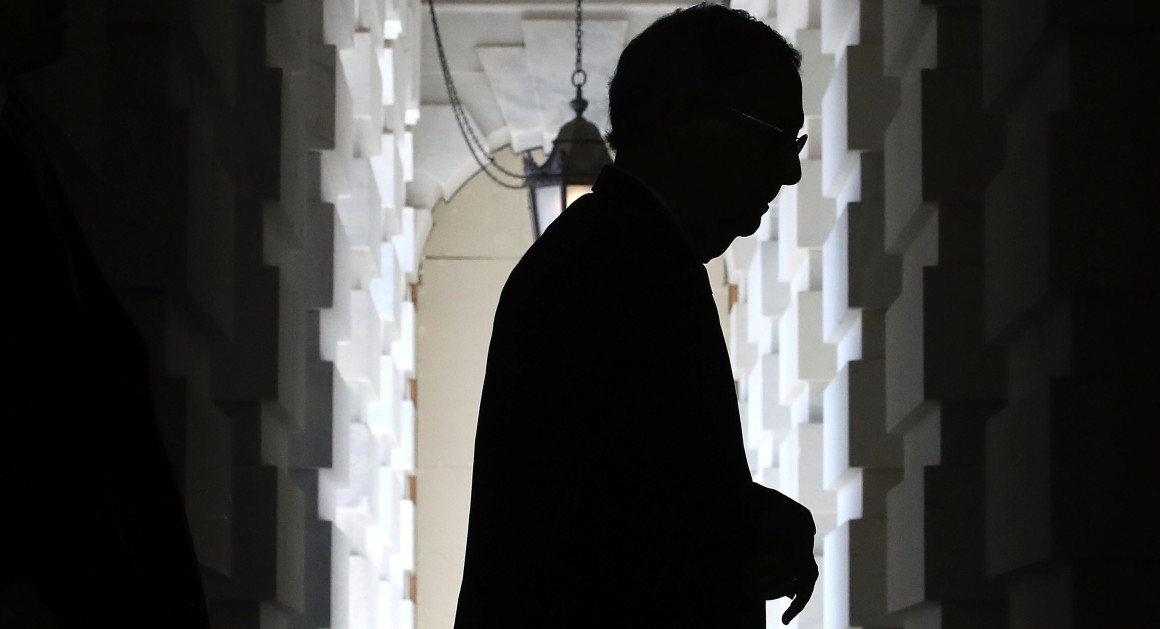 Within the GOP, doubts about party leadership on the rise
Internal tensions within the Republican Party continue to grow. POLITICO reports that the party's wealthy donors have become increasingly frustrated at Congressional leaders that failed to overturn Obamacare and might be in the process of fumbling tax cuts as well. As one data point, fundraising for the National Republican Senatorial Committee fell by more than half after the second Obamacare repeal effort sputtered out in July.
Meanwhile, Roy Moore, the GOP's Christianist nominee for the Alabama Senate, has not been trying to mend fences after his victory in a hotly contested primary. In a recent trip to Washington, many noted he had met far-right Senators including Rand Paul and Ted Cruz, but not Majority Leader Mitch McConnell.
Given how difficult it has been for party leaders to translate majorities into legislative victories, it's likely that the fight for the control of the GOP will continue for some time.
Progress
When it comes to choosing his enemies, Donald Trump may have what Vox calls a "reverse Midas touch": His attacks on the media, undocumented immigrants, and NFL protests may have made them all more popular.
A Texas judge dealt a setback to Trump's voter fraud commission, ruling that state officials cannot hand over voters' personal information to commission members.
The National Rifle Association called for a review on the legality of "bump stocks", a device used by the Las Vegas shooter to make semi-automatic weapons fire more like automatic weapons. This by itself would do little to stem the lethality of mass shootings in the U.S., but it's notable that the NRA may have found a 2nd Amendment issue that even they are not willing to defend.
Setbacks
The Trump administration continues to undermine Obamacare, denying states permission to tweak their own health care exchanges, slashing grants to groups that help consumers sign up, and cutting the enrollment period in half.
FEMA is deleting data from its website that shows how few Puerto Ricans have access to electricity or clean drinking water.
Emails obtained by The Intercept reveal that Immigration and Customs Enforcement officials were scrambling to find statistics to back up Donald Trump's race-baiting rhetoric about undocumented immigrants.
Attorney General Jeff Sessions reversed a federal government policy that extended anti-discrimination protections to transgender workers.
Developing
In St. Louis, anti-police brutality protests have continued in the three weeks since a former officer was acquitted in the shooting death of Anthony Lamar Smith. Most recently, police arrested 143 people at a protest on Tuesday.