Day 360.
Sunday, January 14, 2018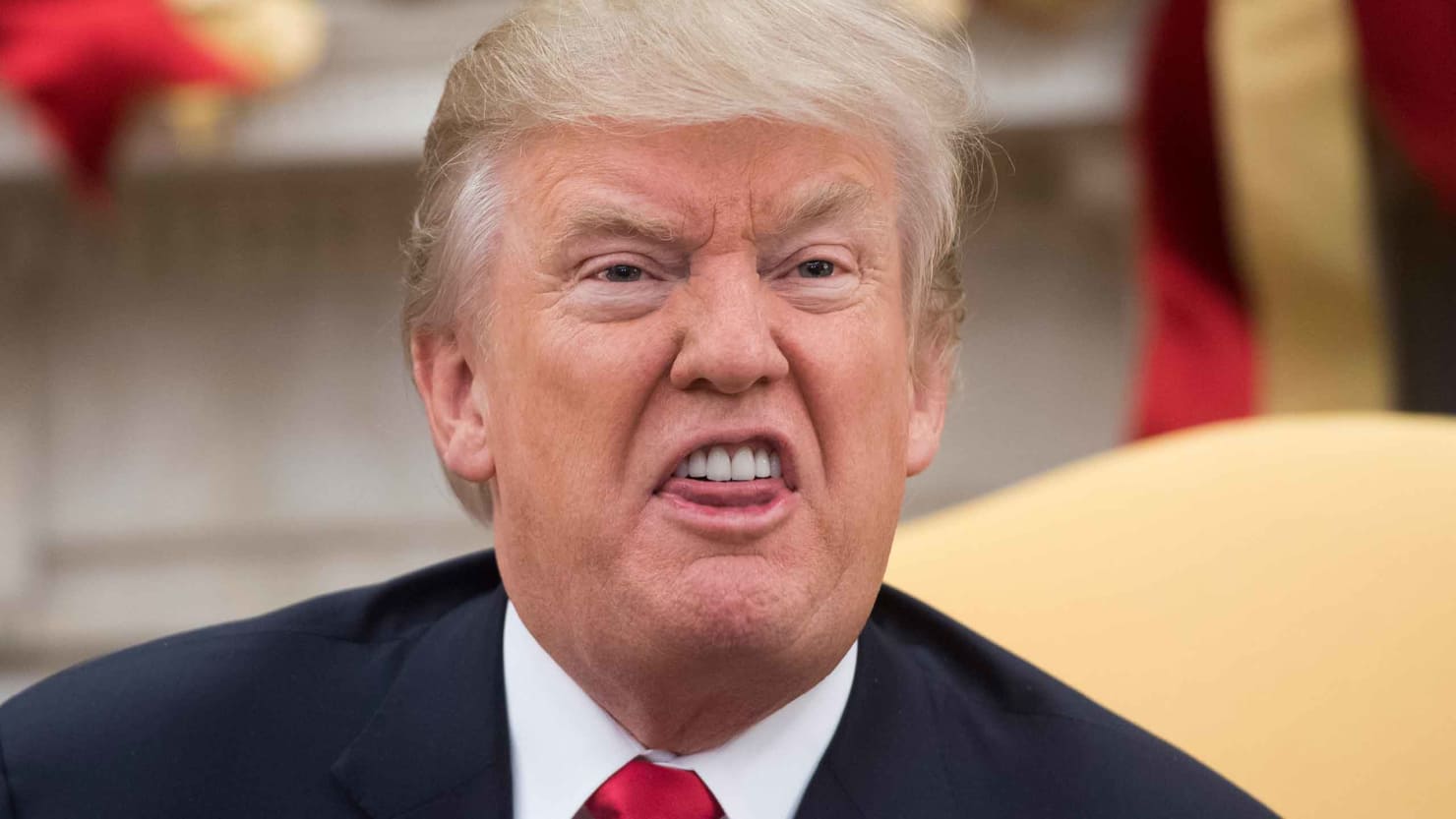 Trump to world: "Shithole"
The White House found itself engulfed by international controversy on Friday, as the Washington Post reported that Donald Trump called Haiti and African countries "shithole countries" in a Thursday meeting with lawmakers.
Trump's penchant for racism and vulgarity isn't news within the United States, but this newest report spurred a new round of global outcry. The United Nations human rights spokesman, the spokeswoman for the African Union, and the government of Haiti all made statements criticizing Trump's comments.
As for Congressional Republicans: Some have openly criticized the comments, including House Speaker Paul Ryan and outgoing Senator Jeff Flake. However, the three Republican Senators in the meeting have avoided the subject of those comments completely, including whether or not he ever said those words. Day after day, the Republican Party continues to capitulate to the fate of being led by a doddering racist.
Bannon forced out of Breitbart–and maybe out of politics for good
Steve Bannon stepped down as executive chairman of Breitbart News, bowing to pressure from Breitbart investor and ultraconservative billionaire donor Rebekah Mercer. Bannon is now completely without organizational support to push his white nationalist agenda, having lost his position in Trump's White House, his media outlet, and his financial support.
Predictions aren't easy in this political climate, but it's possible that the era of Bannon has finally come to a close, as quickly and ignominiously as it opened.
Fusion GPS testimony released, shedding new light on Kremlingate
On Tuesday, California Senator Dianne Feinstein released transcripts of Fusion GPS founder Glenn Simpson's testimony before the Senate Judiciary Committee. Feinstein's Republican colleagues had refused to release the transcripts, choosing instead to attack the motives of Fusion GPS and former British intelligence officer Christopher Steele in the press. In response, Simpson and his colleague Peter Frisch had asked for the transcripts to be released to the public.
Fusion GPS is the firm that was hired to perform opposition research on Donald Trump during the 2016 campaign, and in doing so asked Steele to compile the allegations of Trump-Russia ties that would come to be known simply as "the dossier". Simpson testified last August as part of the Judiciary Committee's investigation.
RollingStone has a good summary of the transcript, particularly as it pertains to when the FBI got involved. According the testimony, Steele initially contacted the FBI because he believed Trump was being blackmailed. And the FBI took Steele's information seriously because they had already heard similar concerns from a different source from inside the Trump Organization.
Meanwhile, the Daily Beast reports that last February, a senior National Security Council member proposed drawing down U.S. military forces from Eastern Europe in an effort to forge "a new relationship with Russia". This proposal is the first known case of senior Trump aides seeking to influence military policy to please Vladimir Putin. The White House has not yet commented on this allegation.
Progress
A federal court order blocked the White House decision to end the Deferred Actions for Childhood Arrivals program. The administration announced yesterday that it will begin accepting renewals effective immediately.
A panel of federal judges struck down North Carolina's congressional map because Republicans had drawn it with "invidious partisan intent". This is the first time that a federal court has blocked a congressional map due to partisan gerrymandering.
A new study suggests that Trump's Muslim ban may have backfired politically, causing a sudden public shift in attitudes in favor of including Muslims in American society. After the ban was enacted, write the study's authors, public conversation painted the ban as "inherently un-American."
A California man has been charged with involuntary manslaughter for his part in the first known case of death by "swatting". Tyler Raj Barriss is accused of calling in a fake emergency call to police that resulted in the shooting death of a man living at a random address in Wichita. Given the ties between a small minority of the video game community and violent white supremacist movements, it's encouraging to see law enforcement taking this practice more seriously.
Setbacks
The Intercept reports that detainees at privately run Immigration and Customs Enforcement detention centers are being forced to work in a labor program or risk being locked into solitary confinement. The program is supposed to be voluntary, but a new lawsuit alleges that prison contractor CoreCivic is forcing detainees to work to maximize profits.
Kentucky will be the first state to require many of its Medicaid recipients to work or face losing benefits. Medicaid offers medical assistance to the poor: In the 52 years since its inception it has never included work requirements. Advocacy groups say the move is illegal and are planning to file suit.
The Trump administration ended temporary protected status for immigrants from Sudan, Nicaragua, Haiti, and El Salvador. Temporary protected status allows immigrants from countries to live in the US if their home country is deemed unsafe due to armed conflict or other extraordinary conditions. The first affected group are immigrants from Sudan: Their protected status is scheduled to end on November 2 of this year.
The acting director of Immigration and Customs Enforcement threatened local politicians with arrest over the policy of sanctuary cities. "We've got to start charging some of these politicians with crimes," he told Fox News.