Day 395.
Sunday, February 18, 2018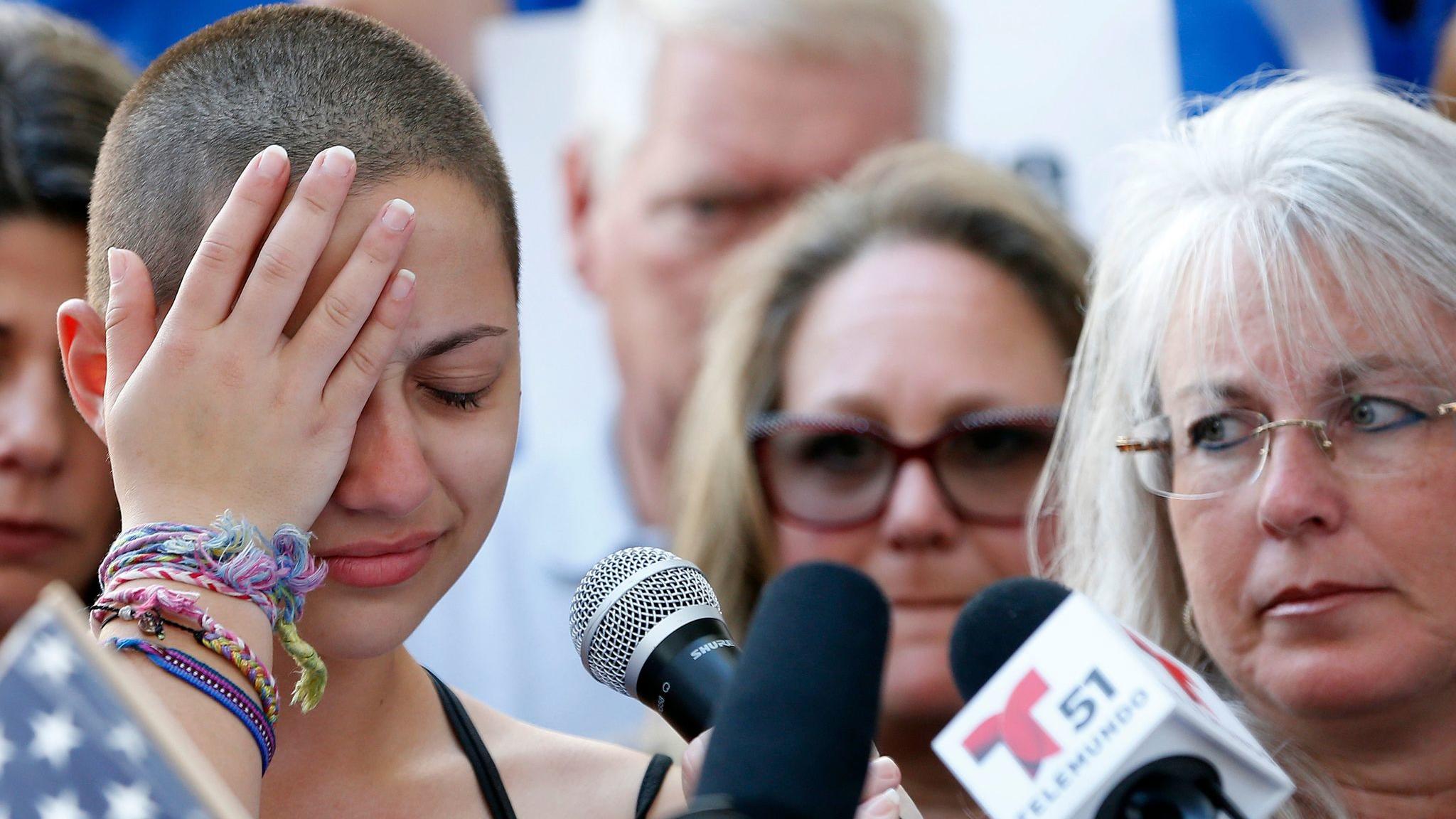 After Stoneman Douglas, is public opinion finally shifting on gun control?
Stoneman Douglas High School in Florida became the most recent site of yet another senseless mass shooting on Wednesday, as a 19-year-old ex-student entered the school with an assault rifle and opened fire, killing 17 people. Days later, hundreds rallied outside of the local federal courthouse, and students began planning nationwide student protests over the issue of gun control. But is this just another losing battle against the NRA? Or is the nation finally ready to keep these weapons out of the hands of anonymous madmen?
Writing in Vice, policy analyst Sean McElwee argues that the conventional defeatism about the NRA's power may no longer apply, and that Democrats should not fear openly calling for stricter gun control. Analyzing polling data with political scientist Christopher Skovron, McElwee estimates that support for gun control is strong in the 98 Republican-held House districts being targeted by the Democratic Congressional Campaign Committee in this year's midterms. Closing the gun show loophole is a winning issue in every one of those 98 districts, and banning assault weapons appeals to the majority in all but three. Moreover, the "intensity gap" has closed: Democrats now consider gun control to be as important an issue as Republicans do.
Is it possible that a steady drumbeat of public massacres have changed public opinion about unrestricted access to military-grade firearms? Last year's Virginia elections offer a promising sign: In those elections, the NRA put $2 million into a number of campaigns, but lost most of the competitive races where their candidates faced a pro-gun-control candidate.
In the meantime, McElwee and Skovron's findings are likely to be scrutinized by policymakers and political consultants in the months ahead. There are nine months left before the midterm elections. Given the hectic pace of this season's political news, the role that gun control will play in November remains to be seen.
Robert Mueller files new charges against Russian misinformation groups
Special counsel Robert Mueller's Russia investigation marched forward on Friday, issuing an indictment targeting Russian Internet trolls. The indictment names 13 individuals and three companies, all within Russia, of a long-running campaign to criminally interfere with the 2016 U.S. presidential election.
This indictment does not deal with whether or not members of Donald Trump's presidential campaign cooperated with the misinformation campaign, and the named defendants are unlikely to ever come to the U.S. to face charges. Still, the 37-page indictment makes an extensive case for Russian involvement, which may make it even more politically difficult for Trump to fire Mueller. Trump's own national security adviser, H.R. McMaster, agreed with the findings, saying that the evidence of Russian meddling was "incontrovertible."
Developing
The top internal watchdog for the Federal Communications Commission has been investigating the FCC's own chairman, Ajit Pai. In April, Pai led the agency to allow television broadcasters to greatly increase how many stations they own: The internal watchdog is looking into whether Pai personally stands to benefit due to close ties with Sinclair Broadcasting.
A British court refused a request to extradite one of its citizens to the U.S. to face charges due to human rights concerns. The opinion calls U.S. jails "oppressive" and "not adequate to prevent suicide" of the defendant, who suffers from severe depression and has Asperger's syndrome.