Day 268.
Saturday, October 14, 2017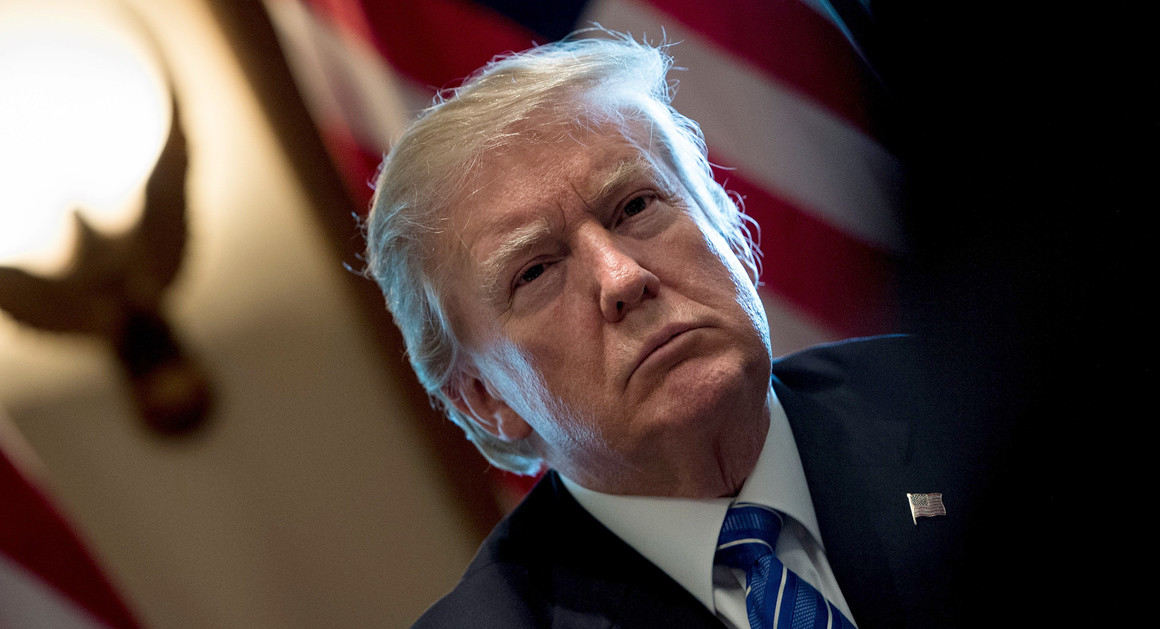 Scrapping insurer subsidies, Trump reignites Obamacare debate
Unable to accept defeat in the fight over healthcare, Donald Trump is renewing his attack on Obamacare by cutting of subsidy payments to health insurance companies. This latest move raises the political stakes for him and Congressional Republicans, but no matter how it plays out in the midterms, it is likely to hurt health care affordability for middle-class families.
The payments, known as cost-sharing reductions, are given to insurers to offset costs for low-income health insurance customers. The White House confirmed on Thursday that it would cut off these payments, worth an estimated $7 billion this year, starting almost immediately.
The move is widely expected to destabilize health insurance markets even further. Middle-class ACA customers will bear the brunt of the rate hikes: Lower-income customers are actually covered by separate subsidies. In addition, some insurers may withdraw from certain markets entirely rather than sell money-losing insurance plans. As a result, it's possible that some parts will have no Obamacare options for next year. Open enrollment for 2018 starts in less than three weeks.
Apparently the Trump administration did not warn Congressional Republicans of this move, which puts them back in the awkward position of having to go over their irresponsible repeal promises yet again. Congress has the option of replacing the subsidy funds. But this would require Republicans to work together, possibly with Democrats, while implicitly admitting that Obamacare might not be as bad as they've been saying for years.
On the other hand, if Congressional Republicans let markets collapse, they increase their risks of being routed in the 2018 midterms: According to a recent poll by the Kaiser Family Foundation, 70% of Americans want the Trump administration to fix, not repeal, Obamacare.
Attorneys general from California and New York announced they are prepared to sue to keep the subsidies in place. But such efforts may stall in the courts. If that happens, we will once again be depending on Congressional Republicans not to murder Americans with politics.
In Puerto Rico, the struggles go on
Puerto Rico continues to struggle in the wake of Hurricane Maria. Access to water is so scarce that many residents are getting it from a federally designated hazardous-waste site. The island's economy is largely frozen. And both Vox and Vice estimate that the final death toll from the hurricane may number in the hundreds.
The House has approved an initial emergency relief package for the island. It is expected to be approved by the Senate, but discussions on further aid are running into early resistance. We should consider this an early sign of how the country will handle the impacts of climate change: As extreme weather events threaten the lives and livelihoods of coastal communities, how much help should the most vulnerable Americans expect? In a country with healthy politics, these issues could be discussed openly. Of course, those aren't the kind of politics we have.
Progress
Donald Trump's upcoming visit to the United Kingdom has been downgraded and will not include a meeting with the Queen.
Setbacks
The vestiges of slavery live on in parts of the U.S. prison system. A Louisiana sheriff, speaking on prison reforms, described some prisoners as a "necessary evil to keep the doors open" by making money off of selling their labor. Meanwhile in California, about 200 incarcerated women are helping fight fires for $2 a day.
Thousands of Adélie penguin chicks starved to death in Antarctica, in what has been described as a "catastrophic breeding failure". The World Wide Fund for Nature said this may have occurred thank to higher Antarctic temperatures due to climate change.